Saturday, June 18, 2022 at 7:30-9:30 PM ET
Bohemian National Hall
321 East 73rd Street
New York, NY, 10021
RSVP
Sunday, June 19, 2022, at 7:30-9:30 PM ET
Jersey City Theater Center
165 Newark Ave
Jersey City, NJ, 07302
(Entrance from Barrow Street)
RSVP
A family's home life turns upside down when a tiger suddenly appears in their bathroom. As more and more absurd characters invade their home (Scientist, Government Official, Circus Manager, and others), the family must decide whether or not to give in and join the circus.
The Martyrdom of Peter Ohey (1959), Poland. Playwright: Slawomir Mrozek. Adapted and directed by: Nicole Wiesner. Associate direction, choreography: Miguel Long. Additional writing: Stanislaw Witkiewicz, Matty Robinson. Performed by: Trap Door Theatre (Chicago). Cast: Venice Averyheart, Dennis Bisto, Tia Pinson, Matty Robinson, Keith Surney, Bob Wilson, Carl Wisniewski.
Lighting design: Connor Sale. Set design/photographer: Michael Griggs. Sound design/composer: Danny Rockett. Makeup design: Zsofia Otvos. Costume design: Rachel Sypniewski. Graphic design: Michal Janicki. Videography: Dave Holcombe. Dramaturg: Milan Pribisic. Stage manager: Anna Klos. Production manager: David Lovejoy.
One of Poland's most celebrated playwrights Slawomir Mrozek wrote this absurdist piece in 1959 as a subtle critique of the political system of the time. Even though Communism has fallen, The Martyrdom of Peter Ohey can still be perceived as commentary on excessive government interference in which a struggle arises between the individual and the presumed rights of society.
---
Chicago Reader, Dmitry Samarov (Highly Recommended): "This show is like a tightly-wound top that spins frantically through slapstick, vaudeville, and camp without ever overstaying in one mode or the other." "By updating a 60-year-old play with enough current references to make the opening-night audience I saw it with howl with laughter, the Trap Door has put their nonpareil stamp on yet another vital yet little-known piece of theater." "Dennis Bisto in a snarling standout turn" "Mrs. Ohey—portrayed gracefully, which is quite a feat considering what's being thrown at her, by Venice Averyheart" —Chicago Reader
---
The performance is followed by a talkback.
Free and open to the public. Online registration through Eventbrite is required. Wearing of a face mask inside the venue is required.
The 2022 Rehearsal for Truth Theater Festival is dedicated to the people of Ukraine fighting for their independence. 🇺🇦 Suggested donation ($10) will be used to support Ukrainian refugees. All collected funds will be donated to People in Need, a Czech non-governmental, non-profit organization with over 20 years of experience in helping people in emergencies all over the world.
The production is co-produced by the Trap Door Theatre and the Polish Cultural Institute New York.
---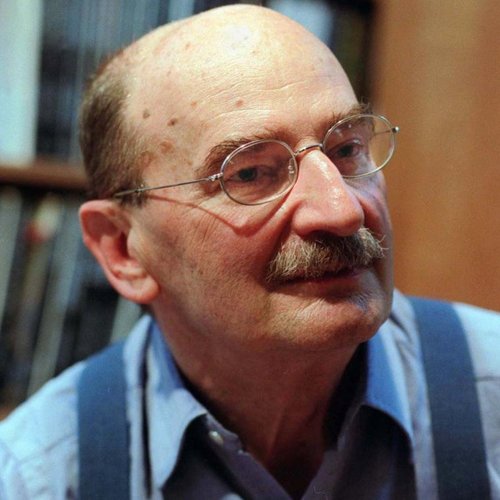 SLAWOMIR MROZEK (1930-2013) was a Polish playwright born in a small town near Krakow. He started his professional career as a cartoonist and journalist, and later on wrote many grotesque stories. His first play, The Police (1958), is a Kafkaesque parable, and was followed by a series of political, critical allegories cloaked in absurdist comedy such as Out at Sea (1961), Striptease (1961), and The Party (1963). His most famous play from this period is Tango which premiered in Belgrade, former Yugoslavia, in January 1965. That same year a renowned Polish critic, Jan Kott ,observed that while Stanislaw Ignacy Witkiewicz and Witold Gombrowicz, Mrozek's dramatic predecessors, were ahead of their time, Mrozek has arrived right on time both in Poland and in the West. Some perceived Mrozek as a kind of 'Polish Ionesco' as his plays poke absurdist fun at contemporary mores and life in the 20th century Communist-dominated Poland. Mrozek emigrated to France in 1963 and lived in Italy and Mexico before returning to Poland after the fall of Communism. While his plays were periodically banned in Poland, they were performed in the cities around the world including New York City where they were produced several times off-Broadway and at La MaMa Theatre Club. Other plays written by Mrozek include: Vatzlav (1972—produced at Trap Door Theatre in 2014), The Emigrés (1974), The Ambassador (1981), Alpha (1984), and Love in the Crimea (1994). Mrozek died in France.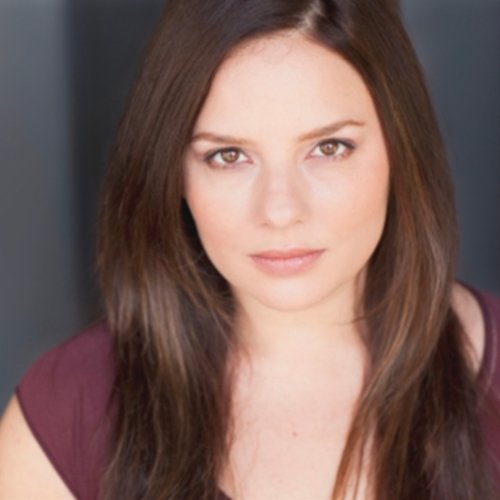 NICOLE WIESNER joined the Trap ensemble in 1999, and currently serves as Managing Director. She has appeared in a number of Trap productions and her directing credits for the company: Minna, The Fairytale Lives of Russian Girls, Phedre, Monsieur D'eon is a Woman, The Old Woman Broods, The White Plague, and Decomposed Theatre Episode 5. Regionally, she has appeared at the Goodman Theatre in 2666 (dir. Robert Falls and Seth Bockley); Shining City (dir. Robert Falls); and Passion Play (dir. Mark Wing-Davy). Other credits include Shining City at the Huntington Theatre; Passion Play at Yale Rep and Epic Theatre NYC; The Book Thief (dir. Hallie Gordon), South of Settling (dir. Adam Goldstein) and Dublin Carol (dir. Amy Morton) at Steppenwolf Theatre; Dying City (dir. Jason Loewith) at Next Theatre, Great Men of Science (dir. Tracy Letts) at Lookingglass Theatre; and Phedre (dir. JoAnn Akalitis) at The Court Theater.
---
CAST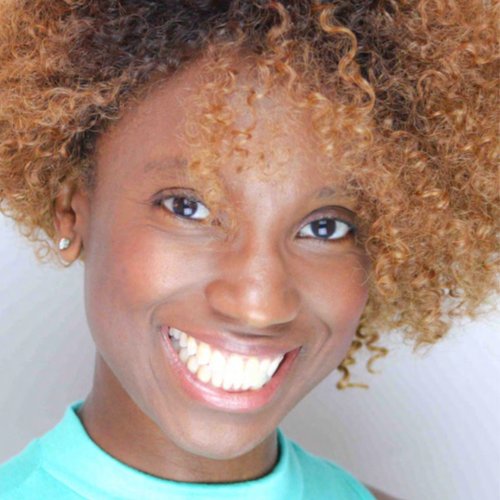 VENICE AVERYHEART is an actress from Chicago, IL, and this is her second on-stage/in-person/post-pandemic show with Trap Door Theatre. Her debut with Trap was in The White Plague directed by Nicole Wiesner. Past virtual performances with Trap have include Alas directed by Michael Mejia, Decomposed Theatre by Matei Visniec; Episode 5 directed by Nicole Wiesner and Episode 8 directed by Catherine Sullivan, Discourse Without Grammar directed by Skye Fort and Dinner with Marx directed by Kasey Foster. Venice has also performed with Chicago Danztheatre Ensemble. Past performances have included The Yellow Wallpaper directed by Ellzabeth Adler, Getting Old Sucks and Unraveling Veterans.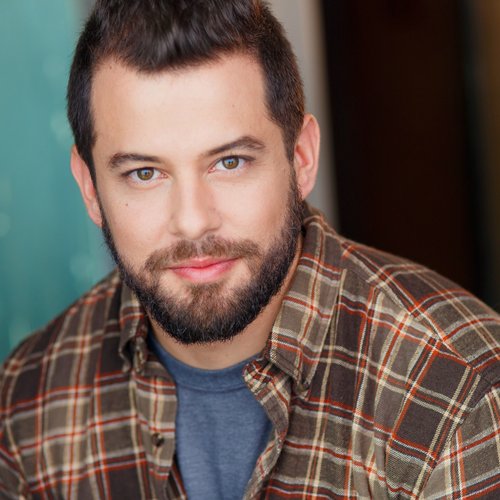 DENNIS BISTO returns to the Trap Door stage after appearing in more than a dozen shows since becoming an ensemble member in 2016. The Martyrdom of Peter Ohey marks the fifth production he is featured in that is directed by Nicole Wiesner. Dennis received a Joseph Jefferson nomination for Outstanding Performer in a Principle Role for his work as Berenger in The Killer (dir. Mike Steele) as well as a nomination for Best Ensemble for the cast's work in The Resistible Rise of Arturo Ui (dir. Victor Quezada Perez).
TIA PINSON is a Flint, MI, native who wishes to experience and spread light, love and compassion through art and storytelling. As a teaching artist who graduated from Western Michigan University's Theatre program with a degree in Music Theatre Performance, she continues to search for ways to encourage underprivileged youth to find their way creatively. She has been seen on various stages during her time in Chicago. Tia is a proud Proboscis Company Member.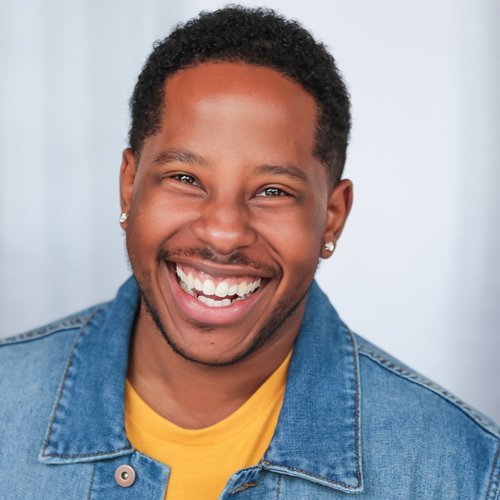 MATTY ROBINSON is an actor, improvisor, storyteller and writer in the city of Chicago. He is excited to perform in person with Trap Door after working on their Discourse & Decomposed series. He has also performed with Oak Park Festival Theatre, Second City, NPR, Steppenwolf, BoHo and many more. You can see him perform weekly with Pimprov as Prince Mida$, as well as on South Side currently running on HBO Max.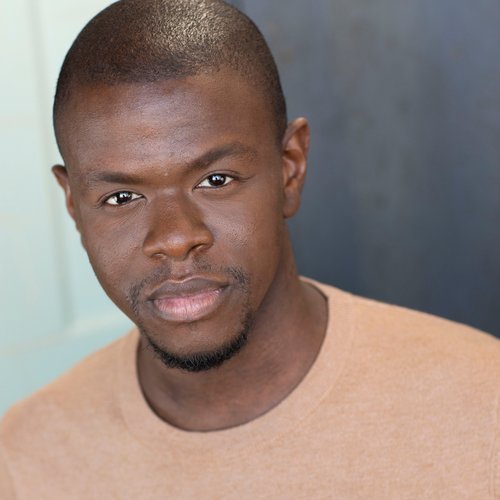 KEITH SURNEY is an Graduate of Columbia College, a veteran, and a member of Kinfolk Film Collective. This is Keith's 4th show with Nicole Wiesner; past credits include Monsieur D'eon is a Woman, The Old Woman Broods, and The White Plague. He is grateful and proud for being an ensemble member of one of the predominant companies in Chicago theater history.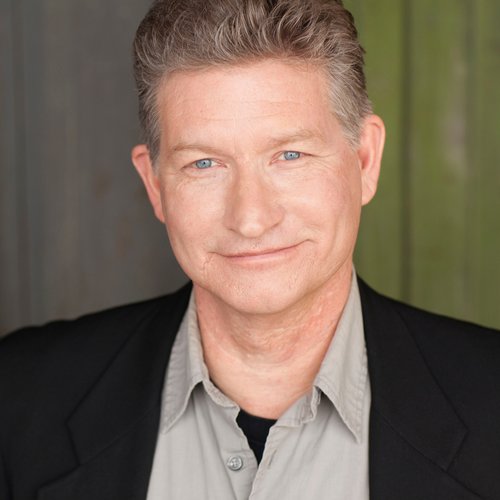 BOB WILSON is a proud member of The Trap Door and has been in these Trap productions: And Away We Stared, Decomposed Theatre, Lipstick Lobotomy, Naked, Letter Of Love, The Locketeer, The Resistible Rise Of Arturo Ui, Fantasy Island For Dummies, The Arsonists, Anger/Fly, A Couple Of Poor Polish Speaking Romanians (on the Poland-Romania tour), No Darkness Round My Stone, and Old Clown Wanted (also in New York and Romania). He has been seen around town in Waiting For Godot and The Beauty Queen Of Leenane at Redtwist and Lives Of The Monster Dogs and The Armageddon Radio Hour at the late WNEP. And Soiree Dada.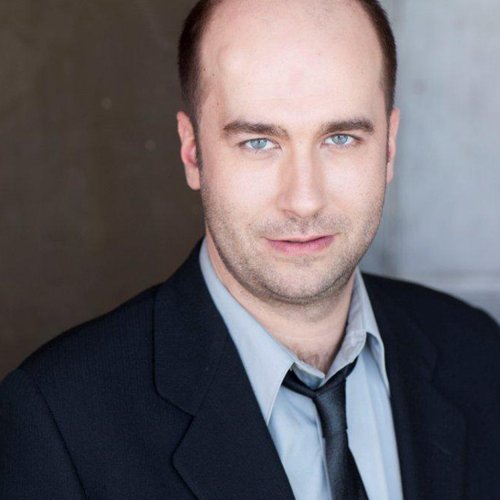 CARL WISNIEWSKI has been a proud company member of Trap Door Theatre since 2001. Favorite past productions include: The Old Woman Broods, They, Phaedra, Blood on a Cats Neck, Minna, Katzelmacher, and The Shoemakers. Outside of the Trap Door, Carl performed at Angel Island, Oracle, Prop, Red & Chopin Theater(s). Film credits include: Slave, Yellow, Graffito, The Woman Behind The Wall, Pilgrim, and Mandala. He has had the pleasure of working with international artist Catherine Sullivan's Ice Floes of Franz Josef Land, Triangle of Need and The Chittendens.
---
CONNOR SALE is a Chicago-based, but soon to be New York-based, Lighting Designer. Recent credits include Queen of the Night (Victory Gardens), Sea Change (Museum of Contemporary Art Chicago), I Build Giants (The Plagiarists), House of the Exquisite Corpse (Rough House Theater), Alexithymia (Third Mask Festival), and Above the Water (Third Mask Festival). He was the Lighting Design Intern on the Broadway transfer of The Sound Inside—which was nominated for the Tony award for Best Lighting Design of a Play in 2020. He enjoys absurd ballet, chandeliers that suspiciously sway, and low maintenance house plants that look nice. More of his work can be found at connorsale.com
J. MICHAEL GRIGGS has worked as a scene designer, technical director, and educator for a few years. Michael has designed Phedre, Monsieur D'eon is a Woman, The Locketeer, The Old Woman Broods, The White Plague, and Queen C for Trap Door Theatre and looks forward to many more tiny stages of non-realistic atmospheres with the amazing talents of the Trap Door company. Michael has taught at Harvard University, The University of Maryland, Carleton College, and University of Illinois. Michael has designed for the Manhattan Theatre Club, Milwaukee Repertory, American Repertory Theater, Gloucester Stage Company, and for WGBH Public television among many others.
RACHEL M. SYPNIEWSKI Other companies she has worked with include Goodman, Music Theater Works, Compass, Oak Park Festival Theater, Broken Nose, Black Button Eyes, Jackalope, The New Colony, Emerald City, Lifeline, Haven, Griffin, CityLit, Chopin, Promethean, Strawdog, Vitalist, Rasaka, the Factory, Red Tape and Redtwist. She also has designed at Wheaton College, Governors State University, North Central College, St. Patrick's High School, Indiana University Northwest, and the Chicago Academy for the Arts. She is a seven-time non-equity Jeff nominee, having been awarded one for La Bete at Trap Door.
DANNY ROCKETT has sound designed and composed for numerous productions at Trap Door Theatre, most recently The White Plague. He won the Jeff Award for Original Composition for How to Explain the History of Communism to Mental Patients. Currently, he writes, sings and plays guitar with Bleacher Bum Band, a Chicago Cubs inspired rock group.
MILAN PRIBISIC Among Milan's many other shows as dramaturg at the Trap Door Theatre are Lipstick Lobotomy (directed by Kate Hendrickson), The White Plague, The Old Woman Broods, Monsieur D'Eon Is a Woman, Phedre and The Fairytale Lives of Russian Girls (all directed by Nicole Wiesner), Naked and La Bête (directed by Kay Martinovich) and They, Vatzlav, The Unveiling & Dozens of Cousins, The Unconquered and Eva Peron (all directed by Beata Pilch).
ANNA KLOS has worked with Trap Door for the last four seasons, and during that time she has been lucky enough to see it change and adapt in so many ways. From organizing events for Trap Door's 25th year anniversary to stage-managing a season of remote theater during 2020, the breadth and strength of work has never ceased to amaze her. She has had the pleasure of working with Nicole Wiesner, acting in The Old Woman Broods and stage managing Monsieur D'Eon is a Woman, The White Plague, Decomposed Theater, and now The Martyrdom of Peter Ohey.
DAVID LOVEJOY is an ensemble member at Trap Door Theatre and serves as Associate Managing Director. At Trap Door, ze has appeared in Monsieur d'Eon is a Woman, Old Woman Broods, Childhood Beauty, The White Plague, Decomposed Theatre, The Killer, And Away We Stared, and Queen C. Other stage credits include Labyrinth (Broken Nose Theatre), King Lear (Redtwist Theatre), and Lessons (Passage Theatre). Ze received a BA from UChicago in Absurdist Theatre, and is a graduate of the School at Steppenwolf and the Academy at Black Box.
---
The 2022 Rehearsal for Truth Theater Festival: Under Pressure is organized by the Vaclav Havel Library Foundation and the Bohemian Benevolent and Literary Association in partnership with the Polish Cultural Institute New York, GOH Productions, Czech National Trust, Terezin Music Foundation, Trap Door Theatre, and Yara Arts Group.
The festival is supported, in part, by public funds from the New York City Department of Cultural Affairs in partnership with the City Council, New York State Council on the Arts, Consulate General of the Czech Republic in New York, Ministry of Culture of the Czech Republic, Ministry of Human Capacities, Hungary, and Society for the History of Czechoslovak Jews.
Lead image: The Martyrdom of Peter Ohey, with Matty Robinson, Venice Averyheart, and Dennis Bisto.
Scheduled
Events >Literature >Performing Arts