28.10.2022 - 6.11.2022
News
Austin Polish Film Festival
October 28-November 6, 2022
More info and tickets
This event is recommended by the Polish Cultural Institute New York.
Austin Polish Society (APS) is a 501(c)(3) non-profit organization established in 2005 to further knowledge of Polish culture, language, history, and arts in the Austin area.
APS has organized and co-sponsored the Austin Polish Film Festival (APFF) since 2006. This film festival is unique among all the film festivals in Austin not only because it brings Polish feature films, documentaries, shorts, animations, and the filmmakers from Poland, but it also presents the incredible art of Polish poster and their creators, while promoting cooperation between Polish and Austin creative worlds.
Poland has a rich history of filmmaking that spans over 100 years, but it is little known to most film audiences in Texas, due primarily to distribution issues and limited promotion outside of Europe. The role of the APFF is to bring quality Polish films to Austin audiences and expand awareness of Polish arts and culture.
LULLABY KILLER / ACH ŚPIJ KOCHANIE
Director KRZYSZTOF LANG in attendance.
Screening time: Friday, Oct. 28 at 8pm
1h 37 min I Crime, Thriller, Drama I 2017
Director: Krzysztof Lang
Screenplay: Andrzej Gołda
Cinematography: Adam Sikora
Editing: Milenia Fiedler
Music: Michał Lorenc
Cast:
Andrzej Chyra, Tomasz Schuchardt, Bogusław Linda, Andrzej Grabowski, Karolina Gruszka, Katarzyna Warnke, Arkadiusz Jakubik, Katarzyna Figura, Izabela Kuna, Jerzy Trela, Ireneusz Czop.
Synopsis:
This crime drama is based on the true story of the notorious Polish serial killer, Władyslaw Mazurkiewicz, who terrorized Cracow in the 1950's. A total of 67 people went missing. This handsome, elegant playboy murderer – called "Pretty Władzio" – went unpunished for a very long time until he met his match in the young police detective Karski, who brought him to justice.
---
SONATA
Screening time: Saturday, Oct. 29 at 4pm
1h 58 min I Biography, Drama I 2021
Director: Bartosz Blaschke
Screenplay: Bartosz Blaschke
Cinematography: Tomasz Augustynek
Editing: Robert Piechnik
Music: Krzysztof Aleksander Janczak
Cast: Michał Sikorski, Małgorzata Foremniak, Łukasz Simlat, Konrad Kąkol, Jerzy Stuhr.
Synopsis:
Grzegorz, who was diagnosed with autism as a child, lives in his own hermetic world unable to connect with others. In his teens, it becomes clear that the cause of his isolation is not autism, but a deep hearing impairment. Thanks to his parents and a medical intervention by a doctor, Grzegorz begins to discover sounds, speech, and music which he falls in love with. It turns out that a great musical talent has been hidden for many years underneath his disability. Now, Grzegorz's desire is to become a pianist and perform in philharmonic halls. No one, apart from himself and his family, believes that this deaf boy – although supported by modern technology – will ever make his dream come true.
Awards:
2022 Polish Film Academy – Eagle for Best Sound
2022 Off Camera Film Festival – Audience Award for Best Film, Rising Star for Michał Sikorski
2021 Gdynia Film Festival- Audience Award for Bartosz Blaschke, Best Acting Debut for Michał Sikorski
46. FPFF: SONATA – konferencja prasowa (In Polish)
---
BLACK SHEEP / CZARNA OWCA
Screening time: Saturday, Oct. 29 at 8:30pm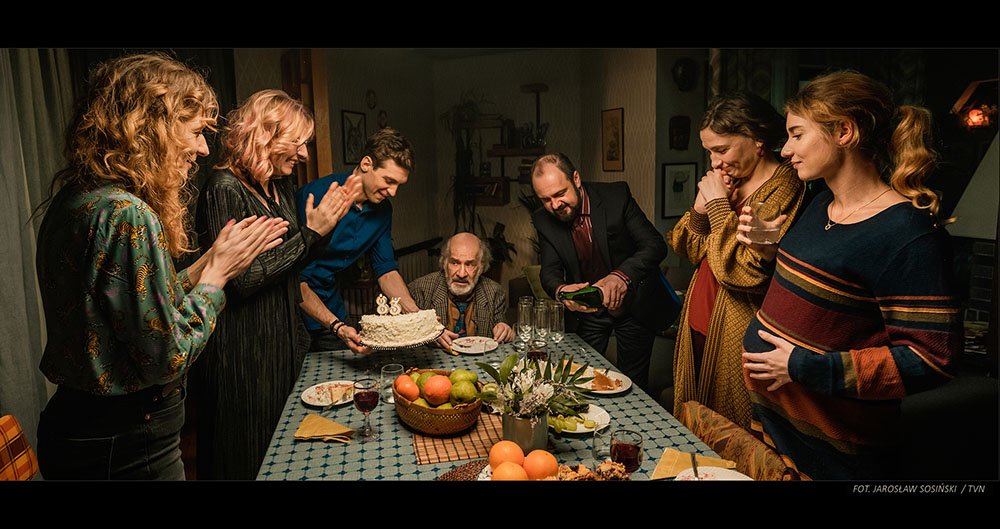 1h 47 min I Comedy, Drama I 2021
Director: Aleksander Pietrzak
Screenplay: Bartosz Kozera
Cinematography: Mateusz Pastewka
Editing: Jarosław Barzan
Music: Krzysztof Aleksander Janczak
Cast: Arkadiusz Jakubik, Magdalena Popławska, Kamil Szeptycki, Agata Różycka, Włodzimierz Press, Anna Cieślak, Anna Smołowik
Synopsis:
Magda and Arek have been a married couple for 25 years. They are taking care of their sick grandfather. They also live with their son, who has been in a long relationship with his girlfriend, Asia. Everything seems to be fine until an announcement at a family dinner triggers a cascade of events. Troubles, conflicts, and long repressed desires come to the surface and explode.
Everybody goes their own way and starts a "new life". Will they be able to find their path to happiness?
Awards:
2022 KinEst Fest in Katania – Audience Award and Journalists Award
---
BACK THEN / ZUPA NIC
Screening time: Sunday, Oct. 30 at 6:30pm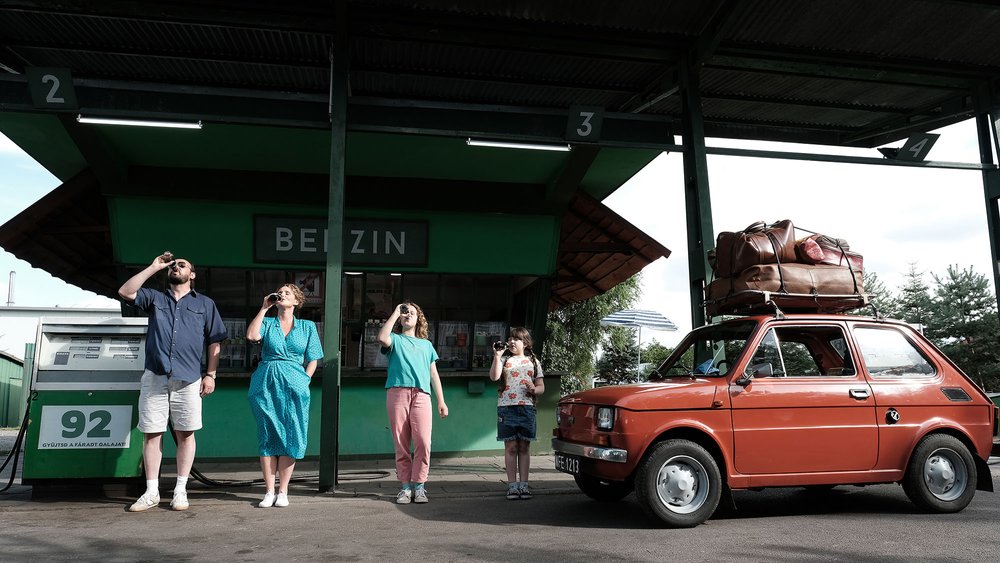 1h 34 min I Comedy, Drama I 2021
Director: Kinga Dębska
Screenplay: Kinga Dębska
Cinematography: Andrzej Wojciechowski
Editing: Bartosz Karczyński
Music: Michał Novinski
Cast:
Kinga Preis, Adam Woronowicz, Ewa Wiśniewska, Barbara Papis, Alicja Warchocka, Katarzyna Kwiatkowska, Milena Lisiecka, Przemysław Bluszcz, Rafał Rutkowski
Synopsis:
This delightfully performed laugh-out-loud-funny family dramedy set during the Communist era follows Marta, a romantic who is bullied at school. She shares a room with her sister Kasia and their grandma, who tells her war-time insurgent stories instead of fairy tales. Martha's father is an academic, who is constantly humiliated by the system, while her mother is the president of the Solidarity Union driven by a need for freedom. The real emotional turmoil will begin when a dream orange Fiat appears in front of their apartment.
Awards:
2022 Polish Film Academy – Eagle for Best Supporting Actress – Ewa Wiśniewska
2022 Off Camera Film Festival – Polish Film Competition (nominee)
2021 Gdynia Film Festival – Best Film (nominee)
46. FPFF: ZUPA NIC – konferencja prasowa (In Polish)
---
FOR A MOMENT, FOREVER / NA CHWILĘ, NA ZAWSZE
Screening time: Friday, Nov. 4 at 7pm
1h 40 min I Drama, Music I 2022
Director: Piotr Trzaskalski
Screenplay: Mirella Zaradkiewicz, Magdalena Wiśniewolska, Paweł Domagała
Cinematography: Witold Płóciennik
Editing: Adam Kwiatek
Music: Łukasz Borowiecki
Cast:
Martyna Byczkowska, Paweł Domagała, Ireneusz Czop, Olaf Lubaszenko, Kinga Preis.
Synopsis:
Pola is at the peak of her popularity – at the age of only 22, she fills the concert halls. One day, after a performance and the influence of alcohol, the girl causes a car accident. To silence the matter, her father and manager places her in an addiction therapy and treatment center, where the singer is forced to do social work. Soon she meets Borys there – a charismatic instructor, famous for his unconventional methods of work. He, too, was once a popular musician, but fell into the traps of his early fame. Despite their initial distrust, a shared musical passion brings them closer together. Unfortunately, the secrets of Boris's past and Pola's career are in the way of this nascent feeling. Is there a chance for happiness and true love for two people who share so much?
---
THE TENANT / LOKATORKA
Screening time: Friday, Nov. 4 at 9pm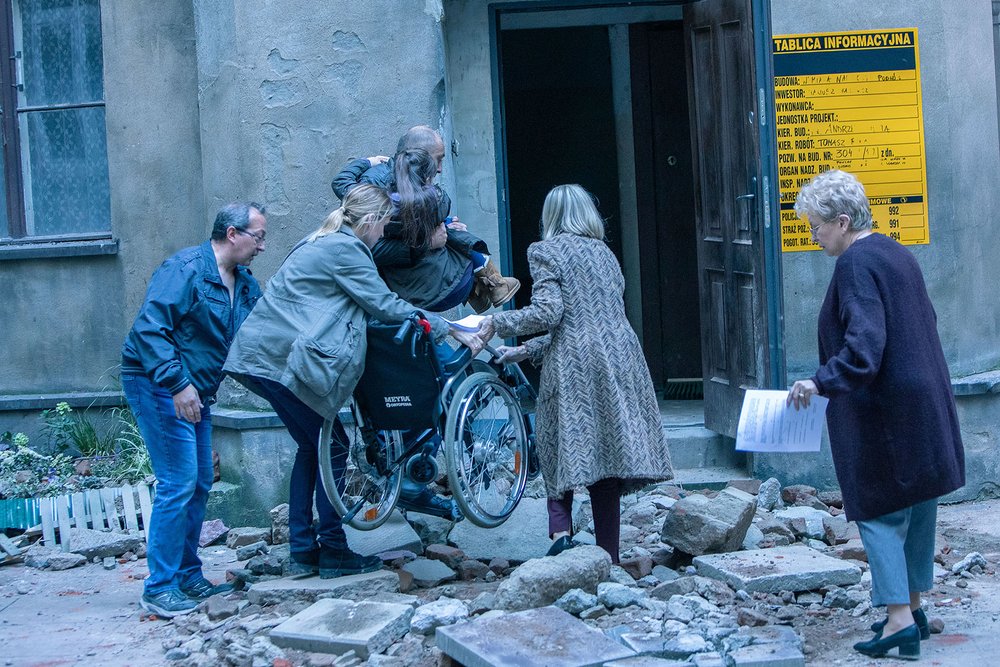 1h 58 min I Drama, Crime I 2021
Director: Michał Otłowski
Screenplay: Jacek Matecki, Tomasz Klimala
Cinematography: Artur Żurawski
Editing: Jacek Drosio
Music: Łukasz Targosz
Cast:
Irena Melcer, Krzysztof Stroiński, Sławomira Łozińska, Barbara Jonak, Jan Frycz, Piotr Głowacki.
Synopsis:
The peaceful lives of tenants in a Mokotów district tenement house are disturbed by the appearance of the alleged legal owner of the building. Using ruthless methods, the man forces more and more families to move out. Janina Markowska, whose family has lived in the building for over 70 years, is determined to fight for the right to her apartment. Suddenly, she disappears in mysterious circumstances and the police investigation is launched. A young, ambitious officer, who took over the case, uncovers a trail of intrigue involving politicians, agents of the former secret service, and high-profile lawyers. An uneven fight with the system begins, with the lives and rights of expelled residents at stake.
Awards:
2022 Tofifest – Polish Film Competition – Michał Otłowski (nominee)
2021 Polish Film Academy – Eagle for Best Supporting Actress – Sławomira Łozińska
46. FPFF: LOKATORKA – konferencja prasowa (In Polish)
---
LOVE IS NEARBY / MIŁOŚĆ JEST BLISKO
Screening time: Saturday, Nov. 5 at 5:30 pm
1h 43 min I Comedy, Romance I 2021
Director: Radosław Dunaszewski
Screenplay: Mariusz Kuczewski, Marcin Baczyński
Cinematography: Mateusz Skalski
Editing: Wojciech Mrówczyński
Music: Michał Woźniak
Cast:
Weronika Książkiewicz, Wojciech Solarz. Olga Bołądź, Grzegorz Małecki, Yan Polovnikov, Weronika Wachowska, Janusz Chabior, Kazimierz Mazur.
Synopsis:
Natalia and Adam have been next-door neighbors and closest friends since childhood. Although their apartments are separate, they have a shared kitchen and a shared bathroom. Their bedrooms are separated by only a thin wall. Every night before going to sleep they phone each other to talk about their day and thoughts. Natalia, a widow, raises her son alone. She hopes to find a life companion, a homebody, who would be able to support them. Adam, a father of a teenage girl, is recovering after a divorce and dreams about experiencing something big, like a trip to the Amazon. Will their wishes come true?
---
LEAVE NO TRACES / ŻEBY NIE BYŁO ŚLADÓW
Screening time: Saturday, Nov. 5 at 7:30pm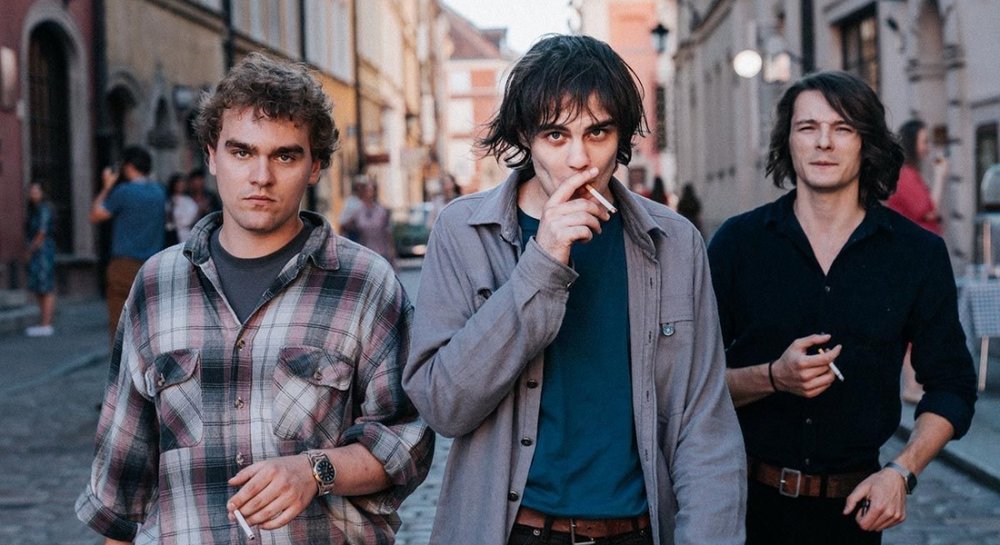 2h 40min I Drama, History I 2021
Director: Jan P. Matuszyński
Screenplay: Kaja Krawczyk-Wnuk
Cinematography: Kacper Fertacz
Editing: Przemysław Chruścielewski
Music: Ibrahim Maalouf
Cast:
Sandra Korzeniak, Tomasz Ziętek, Agnieszka Grochowska, Mateusz Górski, Jacek Braciak, Robert Więckiewicz, Tomasz Kot, Sebastian Pawlak.
Synopsis:
Poland, 1983. Despite the suspension, the martial law imposed by the communist authorities to suppress the Solidarity opposition, is still in force in the country. On May 12, Grzegorz Przemyk, son of a dissident poet Barbara Sadowska, is arrested and badly beaten by a police patrol. Przemyk dies after two days of agony. The only witness to the fatal beating is one of Grzegorz's friends, Jurek Popiel, who decides to fight for justice and to testify against the police. Initially, the state apparatus, including the Ministry of the Interior, downplays the case. However, when over 20 thousand people march through the streets of Warsaw behind Przemyk's coffin, the authorities decide to use any means against the witness and the mother of the victim to discredit them and prevent Jurek from testifying in court.
Awards:
2022 Polish Film Academy – Eagle for Best Supporting Actor for Jacek Braciak
2022 Screenwriters Festival in Warsaw "Script Fiesta" – Best screenplay for Kaja Krawczyk-Wnuk
2022 Ostend Film Festival – The Best Film
2021 Barć Film Festiwal – Audience Award
2021 International Film Festival 3Kino in Prague – The Best Film
2021 Gdynia Film Festival – Silver Lion
46. FPFF: ŻEBY NIE BYŁO ŚLADÓW – konferencja prasowa (In Polish)
---
MARUSARZ – TATRA EAGLE / MARUSARZ – TATRZAŃSKI ORZEŁ
Screening time: Sunday, Nov. 6 at 5:15pm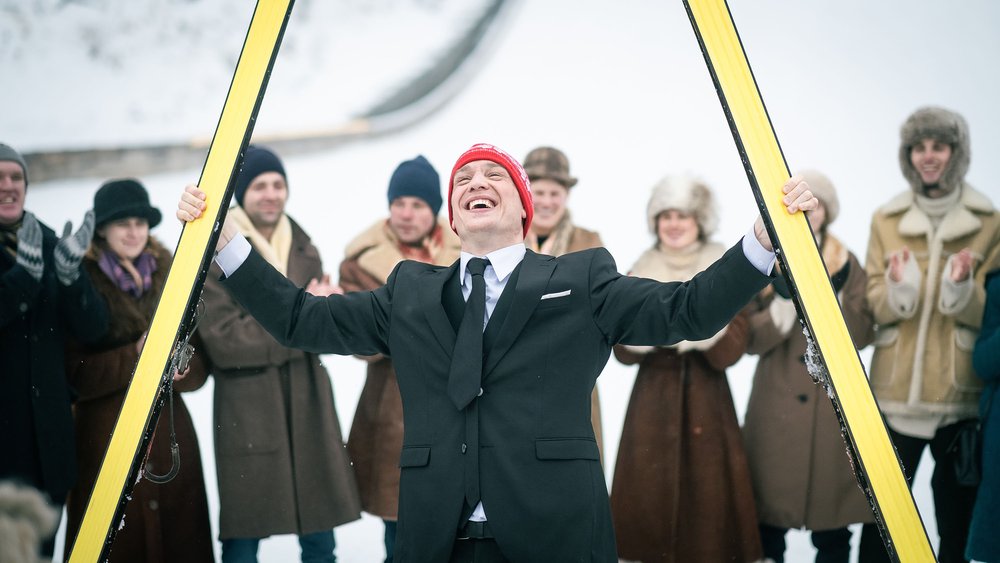 54 min I Biography, History I 2021
Director: Marek Bukowski
Screenplay: Marek Bukowski, Maciej Dancewisz
Cinematography: Artur Zdral
Editing: Jarosław Pietraszek
Music: Kris Górski
Cast:
Mateusz Janicki, Marta Maria Wiśniewska, Mateusz Bożek, Janka Cholewa, Olga Szostak
Synopsis:
The film presents the life story of Stanisław Marusarz, a legendary Polish ski-jumper who is not only known as world-famous athlete and Olympian, but also as second lieutenant of the Home Army – the resistance anti-Nazi military organization during the WWII. During the first months of the Nazi occupation of Poland, he actively worked as a Tatra Mountains courier of the Underground State. In 1940, he jumped from the second floor and escaped from the Gestapo prison in Cracow. After the war, Marusarz was one of the longest active ski-jumping athletes in the world. Invited as a guest of honor to the Four Hills Tournament, at the age of 53, he stood on the famous Gross-Titlis-Schanze hill and made his memorable show jump of 66 meters, dressed in a suit and a tie.
---
BODO
Screening time: Sunday, Nov. 6 at 6:30pm
1h 46min I Biography, Drama, Musical I 2016
Director: Michał Kwieciński
Screenplay: Piotr Derewenda, Doman Nowakowski
Cinematography: Kamil Płocki
Editing: Michał Czarnecki
Music: Atanas Valkov
Cast:
Tomasz Schuchardt, Antoni Królikowski, Agnieszka Wosińska, Mariusz Bonaszewski, Piotr Żurawski, Józef Pawłowski.
Synopsis:
This musical drama tells the life story and the journey to fame of Eugeniusz Bodo, one of the most popular actors of Polish cinema and cabaret stages of the interwar period. A subject of gossip and scandals, a heartthrob for women and an idol for men, Bodo starred in almost 30 films and recorded many musical hits. Some of them are still popular to this day. His work also included writing, directing, and producing. Just when he signed a contract with a studio in Hollywood, the second World War broke out and crushed his plans of moving to America. The film is based on the enthusiastically received 13-episode series about Bodo and contains original footage of his performances and movies.
---
THE PAUPER AND THE MADAME / NĘDZARZ I MADAME
Screening time & place TBD
1h 53 min I Biography, History, Drama I 2021
Director: Witold Ludwig
Screenplay: Witold Ludwig
Cinematography: Julian Kucaj
Editing: Julian Kucaj
Music: Krzysztof A. Janczak
Cast: Piotr Zajączkowski, Magdalena Michalik, Tomasz Błasiak, Lech Dyblik, Remigiusz Jankowski, Paweł Tchórzelski, Michał Chorosiński, Marcin Kwaśny, Jarosław Gajewski.
Synopsis:
The film The Pauper and the Madame depicts the unique fate of Adam Chmielowski, an artist-painter who, in search of freedom and happiness, sacrifices everything. His rebellious nature and conflict with evil make him not only escape from the tsarist captivity hidden in a coffin, but in the moments of greatest fame, he abandons the world of art to "die for the world" and devote himself to serving people. His tragic fate is completed by a spiritual breakdown, expulsion from the Jesuit order, and confinement in a mental institution. Soon, however, he rises like a phoenix from the ashes and then, mad with love for others, he returns in great style as Brother Albert – the future saint. The epic story is completed by his friends – Helena Modrzejewska and Józef Chełmoński, the most famous artists of their epoch, but each in their own tragic way, will come to realize that the most beautiful art is the art of a beautiful life.
---
MARCH'68 / MARZEC'68
WILL BE SCREENED during Austin Jewish Film Festival on Saturday, November 12 at 8pm
with Director KRZYSZTOF LANG in attendance.
For the screening location, and TICKETS, please visit our community partner website: www.austinjff.org
1h 57 min I Drama I 2022
Director: Krzysztof Lang
Screenplay: Andrzej Golda, Krzysztof Lang
Cinematography: Arkadiusz Tomiak
Editing: Rafał Listopad
Music: Bartłomiej Gliniak
Cast: Vanessa Aleksander, Ignacy Liss, Ireneusz Czop, Edyta Olszówka, Mariusz Bonaszewski, Anna Radwan

Synopsis:
Two young students, Hania and Janek, meet and fall in love in the midst of social turmoil and Jewish discrimination in 1960's Warsaw. While the young lovers are uninterested in politics, they find themselves unable to avoid it when Hania's father and mother lose their jobs due to the anti-Semitic purge and are forced to emigrate. Hania does not want to leave Janek, and the couple soon participate in a protest rally at the university where they discover freedom comes at a high price.
---
DOCUMENTARIES
---
LONG DAY TOMORROW / JUTRO CZEKA NAS DŁUGI DZIEŃ (80min, 2019)
Director PAWEŁ WYSOCZAŃSKI in attendance.
Screening time: Saturday, Oct. 29 at 6:30pm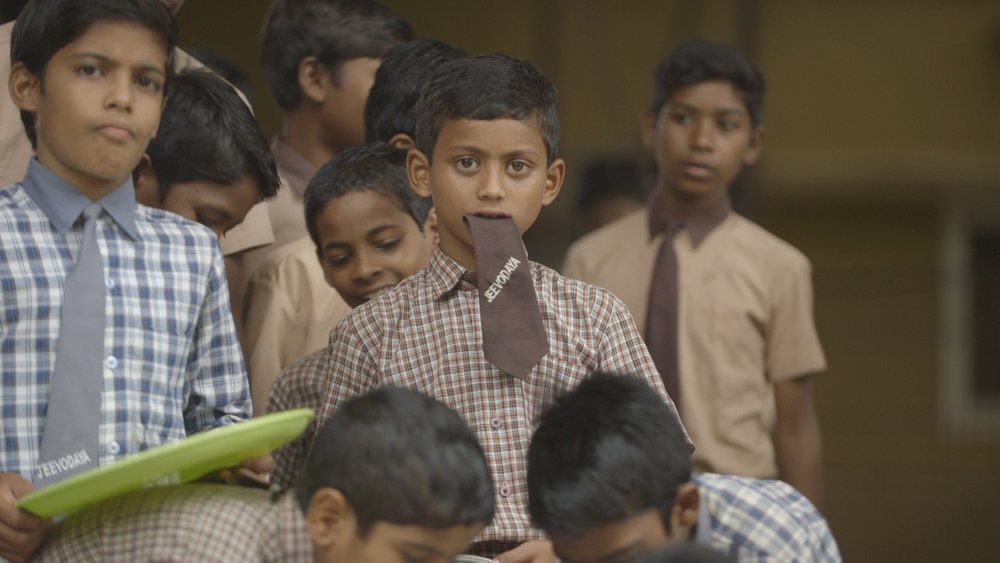 Director: Paweł Wysoczański
Screenplay: Paweł Wysoczański
Cinematography: Bartosz Bieniek
Editing: Piotr Krygiel
Music: Michał Lorenc
Cast: Helena Pyz
Synopsis:
Helena is a doctor who should have retired a long time ago due to poor health, but she finds herself unable to leave her patients. Thirty years ago, she moved from Poland to India, where she has worked at the Jeevodaya centre for leprosy patients and their children ever since. To her youngest patients, she is not only a doctor, but also a motherly figure, and everyone at the centre calls her 'mum'. There is only one person who seems to have a problem with her: the new Head of the institution. Unwilling to accept Helena's authority among the patients, he has been trying to get rid of her. Despite being a Catholic priest, he does not appreciate her charitable work and has given her a derisive nickname, 'Mother Teresa'.
---
CONDEMNED TO POSTER WORK / SKAZANY NA PLAKAT (46min, 2020)
Screening time: Sunday, Oct. 30 at 3pm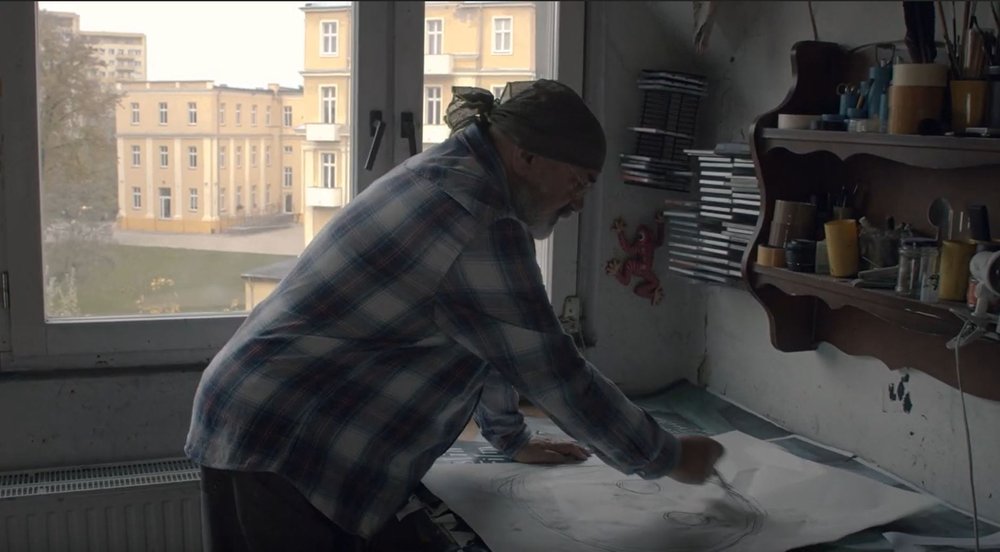 Director: Marek Osajda
Screenplay: Marek Osajda
Cinematography: Bartosz Jurgiewicz
Editing: Bartosz Jurgiewicz
Synopsis:
Engaging and interesting storytelling, visual beauty, music – all together make for a great film. And they do exactly this in a biographical feature about a Polish artist, Leszek Zebrowski. Not every artist is able to talk about their art in an accessible way, but Zebrowski is a master of that too! He is both the protagonist and the narrator in this beautifully shot documentary. We get an intimate peek into his world and the world we live in through his eyes and soul. His words, like his art, are genuine, raw, inspiring and tell a fascinating story about this incredible artist's creative search for "the humanity in humans". We hear and see his approach to education, history, nature and the environment, his creative process. Zebrowski's poster designs, called by some posters of the soul, stop us in our tracks with their force of emotions.
Sponsored by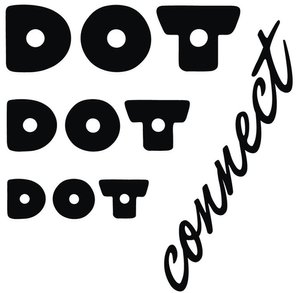 Check out the exhibit of Zebrowski's music posters in Austin now at the Ao5 Gallery – curated by the Dot Dot Dot Connect.
---
CHOPIN. I AM NOT AFRAID OF DARKNESS / CHOPIN. NIE BOJĘ SIĘ CIEMNOŚCI (60min, 2020)
Screening time: Saturday, Nov. 5 at 4pm
Director: Joanna Kaczmarek
Screenplay: Joanna Kaczmarek
Cinematography in Poland: Armand Urbanial
Cinematography in England: Siarhei Marchyk
Cinematography in Liban: Marcin Łaskawiec
Cinematography in Korea: – Yongduck Yoo
Cast:
Leszek Możdżer, Won Jae – Yeon, Fares Marek Basmadji.
Synopsis:
This documentary weaves the stories of three outstanding pianists, Leszek Możdżer – a Pole, Won Jae – Yeon – a Korean, and Fares – a Syrian immigrant and a half-Pole. All three, apart from their passion for Chopin's music, combine difficult historical experiences of countries they come from. The musicians prepare for special concerts in places where no one would expect to hear live music: at the former German Nazi concentration camp Auschwitz-Birkenau, on the border with the dictatorial North Korea, and in the center of Beirut – soon after the explosion in the port there. They believe that these places need music. Music that soothes, brings dreams back, triggers an avalanche of emotions. Music that not only crosses boundaries between cultures but also helps to heal wounds.
---
MARYLA. THAT'S HOW I LOVED / MARYLA. TAK KOCHAŁAM (108min, 2021)
Screening time: Sunday, Nov. 6 at 3pm
1h 48min I Biography, Music I 2021
Directors: Michał Bandurski, Krystian Kuczkowski
Screenplay: Michał Bandurski, Krystian Kuczkowski
Cinematography: Paweł Załuska, Michał Tyszkiewicz, Krzysztof Hautz, Kamil Gubała, Filip Pakuła
Editing: Bartosz Polkowski, Ewa Łuczak, Michał Bandurski
Cast: Maryla Rodowicz, Daniel Olbrychski, Katarzyna Gaertner, Andrzej Sikorowski, Maria Szablowska, Adam Sztaba, Helena Vondrácková
Synopsis:
A story about the colorful life of the queen of the Polish music scene – Maryla Rodowicz – is a biographical and musical journey that shows the artist's passions and loves. The documentary includes some of the unique, unknown material from the archives of the Polish Television. The film crew accompanied the artist for several months during the concerts, rehearsals, and preparations for her stage performances. We get a chance to see members of her family, friends, musicians, and co-workers talk about the famous singer.
---
SHORTS BLOCK
---
THE SCULPTOR / RZEŹBIARZ
Screening time: Sunday, Oct. 30 at 4:15pm
22 min I Short, Drama I 2021
Director: Catherine Deptuch
Screenplay: Catherine Deptuch
Cinematography: Yorgos Tzoytzoyrakos
Editing: Colton Stock
Music: Kenny Regan
Cast:
Andy Kallok, Lecia Papadopoulous, Mateusz Balcerek, Corrinne Mica, Martin Harris, Daniel Olson
Synopsis:
When a retired Polish sculptor residing in suburban Los Angeles is diagnosed with a degenerative eye disease, he reflects on his youth in the 1970's – the carefree times in art school in Krakow where he met his muse and the love of his life, Agnes. Now, she is his wife who inspires him to sculpt her one more time, the last time. But it is the first time for his eyes to see a new purpose of art and Agnes' age-defying beauty.
Awards:
2022 Senior Movie Festival in Szczecin – Official Selection
2022 New Hope Film Festival – Official Selection
2021 Polish Film Festival Los Angeles – Hollywood Eagle Audience Award
---
THE HERO
Screening time: Sunday, Oct. 30 at 4:15pm
24 min I Short, Drama, Fantasy I 2021
Director: Milena Dutkowska
Screenplay: Milena Dutkowska
Cinematography: Igor Połaniewicz
Editing: Nikodem Chabior
Music: Teoniki Rozynek, Marcin Markowicz
Cast:
Cyprian Grabowski, Anna Seniuk, Edyta Torhan, Krzysztof Dracz, Bartłomiej Firlet
Synopsis:
Cyprian, a 10-year-old orphan raised by his beloved grandmother, dreams to become a real hero. Suddenly, when his grandmother dies, a threat of an orphanage hangs over Cyprian. Confronted with the real loss, he realizes what it means to be a hero in the face of suffering. The film received an award for the best fiction film in the student competition at the International Film Festival for Children and Youth in Zlin; here is an excerpt from the jury's justification: "[…] The poetic film first fascinated and amused us, then saddened us, and finally gently caressed and calmed us down."
Awards:
2022 "Świat Maklaka" Film Festival – Grand Prix
2022 Zlín Film Festival International Film Festival for Children and Youth – Jury Award in the Live-Action Category
2022 Węgiel Film Festiwal – Audience Award
2022 Grenzland-Filmtage Selb International Film Festival – Jury film Award "Eastern European Film"
2021 Ann Arbor Polish Film Festival – Award for he Best Short Film
2021 Polish Film Festival Los Angeles – Bridging the Borders Award
2021 "Camera Action" Film Critics Festival – The Main Award in the category of the Best Etude
---
OVERNIGHT PARADISE
Screening time: Sunday, Oct. 30 at 4:15pm
14 min I Short, Narrative I 2022
Directors: Michał Szpak, Manny Moreno
Screenplay: Taylor Wright
Cinematography: Manny Moreno
Editing: Manny Moreno
Music:
Cast: Michał Szpak, Julia Buszac, Sarah Brookshire, Jack Smith, Agata Darnowska, Kaja Kozlowska.
Synopsis:
Polish immigrant, Aleksander, recently moved to America in search of peace and a better life. Hoping for a distraction from the grim reality of a war hitting too close to his home country, Aleksander finds work as a driver for a rideshare company. Meeting all kinds of interesting people as he gets to know his new city, his dreams of a brighter future seem closer than ever.

Aleksander's hopeful perspective takes a disappointing turn after a brief encounter of picking up a distraught passenger, Ashleigh. Suddenly, Aleksander is faced with the harsh realization that the dreams he was searching for may be closer to fantasy rather than reality.