Wednesday, January 25, 2023 at 7:00pm ET
YIVO Institute for Jewish Research
Presentation & Panel Discussion
Free admission, registration required
In Person REGISTER
Zoom Livestream REGISTER
This event is organized in collaboration with the Lithuanian Culture Institute and co-sponsored by the Consulate General of the Republic of Lithuania in New York, Vilna Shul, and Polish Cultural Institute New York.
---
The history and geography of Vilnius are marked by linguistic pluralism, cultural variations, territorial rearrangements, and human losses that make temporal correspondence and spatial continuity hard to decipher. Since the first written records of the city in 1323, Vilnius was put on the path of translation. The existence of many languages and the sense of discontinuity point to diversity and conflict, but translation unravels the tensions, interactions, rivalries, or convergences among different points of views, knowledge and experiences of the place.
In the context of Vilnius, translation is often an outcome or response to erasure. Still, as Czesław Miłosz pointed out, "everything would be fine if language did not deceive us finding / different names for the same thing in different times and places." In one of his poems dedicated to his hometown, the poet construes Wilno as a city without name, underpinning its untranslatable – 'unexpressed, untold' – character. On the other hand, for Moyshe Kulbak, the Jewish city opens up as "the dream of a cabbalist" with a "thousand narrow doors into the universe." Contrastingly, Avrom Sutzkver, in his threnody to Vilna, makes the town omnipresent with 'all the cities [being transformed] into your image.' As an act of creation, translation offers a possibility of entering Vilnius from an unknown territory; simultaneously, it frames the city within 'unfamiliar tongues.'
In commemorating 700 years of the founding of Vilnius, Laimonas Briedis will give a presentation about the city as a form of translation, from poetic imagery and visual records to tangible geography and memory fragments. Briedis's presentation will be followed by a discussion moderated by Jonathan Brent in which Briedis will be joined by Laima Laučkaitė, Irena Grudzińska Gross, and David Roskies.
---
Click here to see our most up-to-date COVID-19 vaccination and masking requirements.
---
About the Participants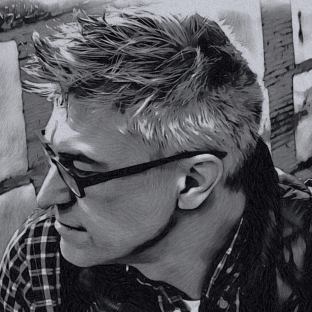 Laimonas Briedis is a writer and scholar of the history, literature and geographical imagination of Vilnius, Lithuania. A native of Vilnius, he has lived for most of his adult life in Vancouver (Canada) where he completed a doctoral degree in cultural geography at the University of British Columbia. His creative output stretches from charting a GIS anchored digital map of the multilingual literature of Vilnius to examining the ramifications of being bi-local; placing questions related to belonging, migration, the diaspora, translation, poetic vision and memory at the core of his work. He is the author of Vilnius: City of Strangers, reviewed by The Economist as being a "subtle and evocative book," where "vanished civilizations and lost empires leave a city stalked by horror and steeped in wonder." The book has been translated into several languages, including German, Chinese, Russian and Portuguese (Brazil). Laimonas is the global ambassador for the 700-year anniversary of the founding of Vilnius.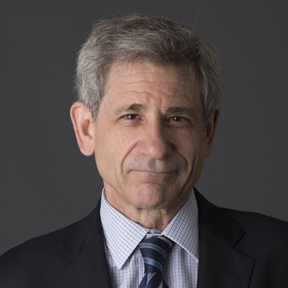 Jonathan Brent is the Executive Director of the YIVO Institute for Jewish Research in New York City. From 1991 to 2009 he was Editorial Director and Associate Director of Yale Press. He is the founder of the world acclaimed Annals of Communism series, which he established at Yale Press in 1991. Brent is the co-author of Stalin's Last Crime: The Plot Against the Jewish Doctors, 1948-1953 (Harper-Collins, 2003) and Inside the Stalin Archives (Atlas Books, 2008). He is now working on a biography of the Soviet-Jewish writer Isaac Babel. Brent teaches history and literature at Bard College.
Laima Laučkaitė, art historian and curator of exhibitions, lives in Vilnius and is currently the leading researcher at the Lithuanian Culture Research Institute. Educated at Vilnius Art Institute (MA), University of Moscow (PhD), and Zentralinstitut für Kunstgeschichte, Munich (Postdoc), her research focuses on the art history of Vilnius during the early 20th century. She initiated a study on the multicultural artistic scene of the city revealing activities of Polish, Jewish, Lithuanian, and Russian artists. Laučkaitė is the author of the books: Art in Vilnius 1900-1915 (Biennial Book Prize of the Association for the Advancement of Baltic Studies in 2009), Art in Vilnius during the First World War (in Lithuanian), Rafael Chwoles: the Search for Jerusalem, and albums on iconography Vilnius. Topophilia (vol. I, II). She is the curator of the exhibition "Vilnius Forever. Dialog of Artworks and Guides to the City," at the TARTLE Art Center in Vilnius in partnership with YIVO.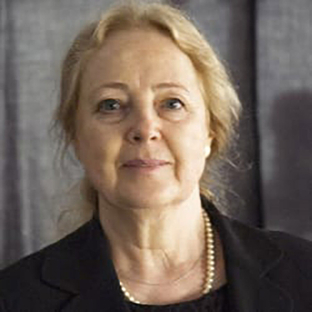 Irena Grudzińska Gross emigrated from her native Poland after student unrest of 1968. She studied in Poland, Italy and in the United States; she received her PhD from Columbia University in 1982. She taught East-Central European history and literature at Emory, New York, Boston and Princeton universities. Her books include Golden Harvest with Jan T. Gross, Oxford University Press, 2012, Czesław Miłosz and Joseph Brodsky: Fellowship of Poets, Yale University Press, 2009, and The Scar of Revolution: Tocqueville, Custine and the Romantic Imagination, University of California Press, 1995. She edited books on literature and the transformation process in Central and Eastern Europe and published numerous book chapters and articles on these subjects in the international press and periodicals. Between 1998-2003, she was responsible for the East-Central European Program at the Ford Foundation.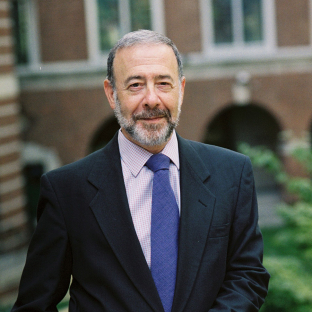 David G. Roskies is the Sol and Evelyn Henkind Chair emeritus in Yiddish Literature and Culture and a professor emeritus of Jewish literature at The Jewish Theological Seminary. He also served as the Naomi Prawer Kadar Visiting Professor of Yiddish Studies at the Hebrew University of Jerusalem. Dr. Roskies was elected to the American Academy of Arts and Sciences in 2012. Dr. Roskies is a cultural historian of Eastern European Jewry. A prolific author, editor, and scholar, he has published nine books and received numerous awards. In 1981, Dr. Roskies cofounded with Dr. Alan Mintz Prooftexts: A Journal of Jewish Literary History, and served for seventeen years as editor in chief of the New Yiddish Library series, published by Yale University Press. A native of Montreal, Canada, and a product of its Yiddish secular schools, Dr. Roskies was educated at Brandeis University, where he received his doctorate in 1975.
Lead image: Vilnius in 19th century from the Jan Kazmierz Wilcznyski album (courtesy of TARTLE).
Scheduled
Events >History >Polish-Jewish Relations