May 16, 2023 in Chicago, closed premiere, Trap Door Theater
May 18-July 1, 2023 in Chicago, Trap Door Theater
June 2-4, 2023 in New York and New Jersey
Q&A with playwright Dorota Masłowska will follow each performance.
RSVP Friday, June 2, 2023 at 7:30pm ET
RSVP Saturday, June 3, 2023 at 7:30pm ET
Part of The 2023 Rehearsal for Truth Theater Festival
Bohemian National Hall
321 East 73rd StreetNew York, NY, 10021
RSVP Sunday, June 4 at 7:00pm ET
Part of Voices International Theater Festival
Jersey City Theater Center
165 Newark Avenue Entrance from, Barrow St, Jersey City, NJ 07302
The performance is followed by a talkback. Free and open to the public. Suggested donation $10. Seats are limited, on first-come, first-served basis. Online registration through Eventbrite is required. Bowie in Warsaw is co-produced by the Trap Door Theatre and the Polish Cultural Institute New York, with generous sponsorship by Regina Bowgierd and John Kulczycki.
Following the success of the presentation of Slawomir Mrozek's The Martyrdom of Peter Ohey at the 2022 Rehearsal for Truth Theater Festival, the Trap Door Theatre from Chicago returns to our stage with yet another play by a renowned Polish playwright, Dorota Masłowska.
The women of Warsaw tremble with the rumor of a strangler on the prowl. Behind their fear, unspoken secrets and traumas begin to surface. Set in the landscape of a true crime story from 1970s Poland, Bowie in Warsaw is an absurd comedy about the repression of self-expression and love in the Soviet era. Playwright Dorota Maslowska constructs a fantastical and baroque world to be one day visited by none other than David Bowie himself.
Bowie in Warsaw (2021), Poland/US. Presented by: Trap Door Theatre, Chicago, US premiere.
Playwright: Dorota Masłowska. Directed by: Pawel Swiatek. Cast: Holly Cerney, Emily Lotspeich, Miguel Long, David Lovejoy, Laura Nelson, Emily Nichelson, Tia Pinson, Keith Surney, Bob Wilson.
Translation: Soren Gauger. Stage manager: Anna Klos. Scenic design: Merje Veske. Lighting design: Richard Norwood. Costume design: Rachel Sypniewski. Original music, sound design: Danny Rockett. Makeup, hair design: Syd Genco. Dramaturgy: Milan Pribisic. Dramaturgy intern: Emily Townley. Production intern: Tom McLees. Graphic design: Michal Janicki.
Running time: 95 min. Language: English.
"No other theater can consistently suspend reality to create an overwhelming and oftentimes-otherworldly atmosphere, usually before the action or dialogue even begins, like Trap Door Theatre. To say that they are the foremost purveyors of avant-garde theater in Chicago is to understate this portal to alternate realms. Hidden down a narrow walkway, next to a bar, behind a restaurant, on a side street in Bucktown is a black trap door that opens into the extremes of theatrical imagination. You could drive by it and easily miss this purgatorial paradise of the sublime surreal."—Venus Zarris, Chicago Stage Review
---
About
Dorota Masłowska is one of the most recognized Polish writers and playwrights. Her first novel, translated into English as Snow White and Russian Red, was published while she was still a teenager and made her an instant literary sensation in Poland. The novel detailed the growing pains of marginalized small-town youth. In 2005, Maslowska published her second book, The Queen's Peacock, a 150 page rap poem in prose. Both of these books were adapted for the stage in Poland, Germany, and Great Britain. Masłowska wrote her first play, A Couple of Poor-Polish Speaking Romanians, in 2006 (staged by Trap Door Theatre in 2009) and her second one, No Matter How Hard We Try, or We Can Exist on the Best Terms We Can, in 2008. In 2012, Maslowska published another novel, Honey, I Killed Our Cats, and in 2014 released her first music album, The Society Is Mean, a mixture of punk, rap and dance music with lyrics commenting on current social issues. Masłowska's writing is characterized by her ironic, pessimistic worldview and extraordinary linguistic power; as a postmodern writer she confronts, disturbs and subverts sacred ideas of selfhood and nationhood.
Pawel Swiatek graduated from the directing department of the Kraków Drama School in Poland. He was a student of Kristian Lupa's and worked as an assistant with influential European directors, among them Renne Pollesch and Maja Kleczewska. Over 30 of the plays Paweł has directed have taken part in important international festivals like 'Divine Comedy' in Krakow, and 'Warsaw Theatre Meeting'. He usually directs classical plays or contemporary adaptations of novels. Paweł is a multiple minister's scholarship recipient. For the last ten years, he has directed in the most notable theaters in Poland: National Old Theatre (Paw Królowej/Queen Peacock, Gyubal Wahazar), Słowacki's Theatre (Wojna Polsko-Ruska/Polish-Russsian War, Botticelli), Szaniawski's Theatre in Wałbrzych (Historical play: Narutowicz), Jaracza Theatre in Łódź (Książę Niezłomny/Steadfast Prince), Kochanowski's Theatre in Opole (Sen Nocy Letniej/Midsummer Night's Dream' Szczęśliwe Dni/Happy Days) Impresario Theatre (Cappella Cracoviensis), and IMKA Theatre. Since 2017 Paweł has been a member of the Underground Theatre Wrocław Artistic Council. He prepared with Wrocław's group an interactive performance based on Nicole Machiavelli entitled "Prince". He has also participated in international projects in Moscow, St. Petersburg, and Essen.
---
Cast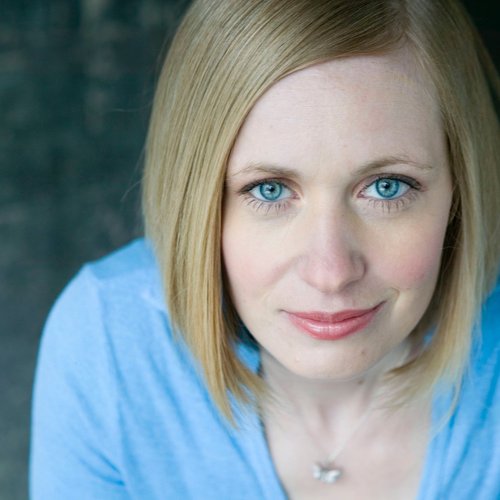 HOLLY CERNEY has been "Trapped" since 2004 when she baed her way to the infamous black box as a cello playing sheep in Garden of Delights. Fifteen shows and six tours later, her favorite roles include Eva in Eva Peron, The Wife in Horses at the Window, Sister Ana in John Doe, and Genevieve in Me Too, I am Catherine Denuve. She served as Development Director from 2008-2015 and has managed the website from 2015 to present. Appearances on other Chicago stages are numerous and appreciated, most recently as The Chef in the Cabinet of Curiosity's Sea Change. Born as a wolf child in Alaska, Holly has gradually been domesticated in Chicago over the past 25 years, daylighting as an academic librarian at Depaul University, at home where she plays the greatest role as the mother of Brock and Alice, and as partner to Matt who has made her time on the stage possible.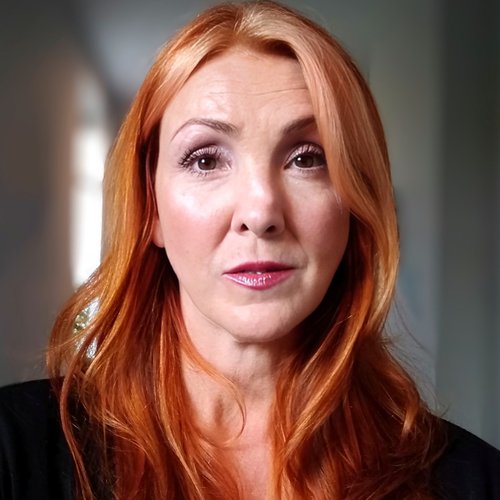 EMILY LOTSPEICH is no a fool; she is thrilled to be returning to the Trap Door stage. As a proud Trap Door Theatre Company Member, some of her favorite Trap acting credits include Monsieur D'eon is a Woman, Sad Happy Sucker, Phaedra, Fantasy Island For Dummies, and AmeriKafka… with Director credits for Universal Wolf, Tango and Reality Theatre.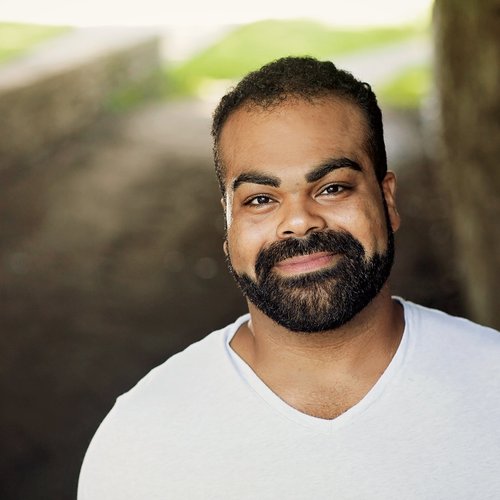 MIGUEL LONG is a Chicago native actor, singer and theater artist. He has been a part of Trap Door theater since 2018, and has since choreographed, directed, and performed in many productions. He was last seen as Jason in Medea Material. Miguel would like to thank his friends and family for all their immeasurable support and guidance.
DAVID LOVEJOY is an actor and the Associate Managing Director at Trap Door, where ze has appeared in over 10 shows. Ze received a BA from UChicago in Absurdist Theatre, and is a proud graduate of the School at Steppenwolf and the Academy at Black Box. For more information about Lovejoy, ask your local goblins and ghouls. Much love to the Glynn family for your unwavering love and support!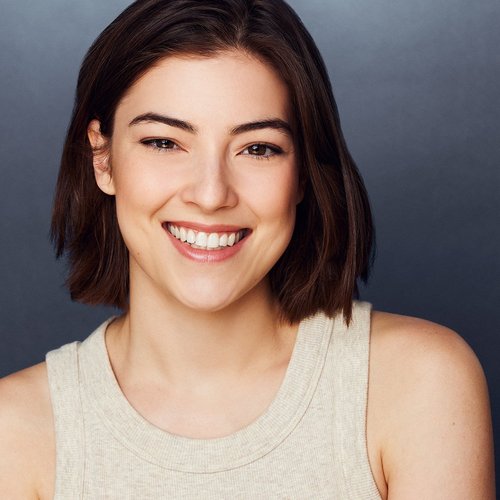 LAURA NELSON is a Chicago-based actor thrilled to be back in NYC after studying drama at NYU Tisch, Experimental Theatre Wing. Trap Door Theatre credits: Princess Ivona, Medea Material and The Killer. Around Chicago, Laura has worked with Drury Lane Theatre, Northlight Theatre, Mercury Theater, and Strawdog Theatre—in addition to independent comedy projects and collaborations. Film/TV: The MisEducation of Bindu, Sage's Bae and Garden Doc web series. Laura is represented by Stewart Talent.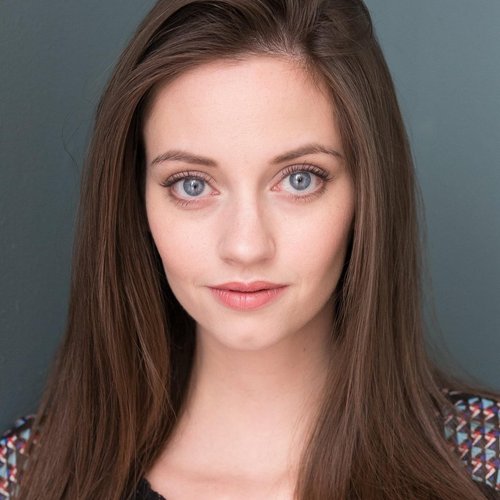 EMILY NICHELSON has been a member of Trap Door Theatre since 2015, appearing in over 10 productions including the 2018 European Tour of The Occidental Express. Emily has also appeared on the stages of Chicago Shakespeare Theatre, Steppenwolf Theatre, Writer's Theatre, Strawdog Theatre, Griffin Theatre, and others.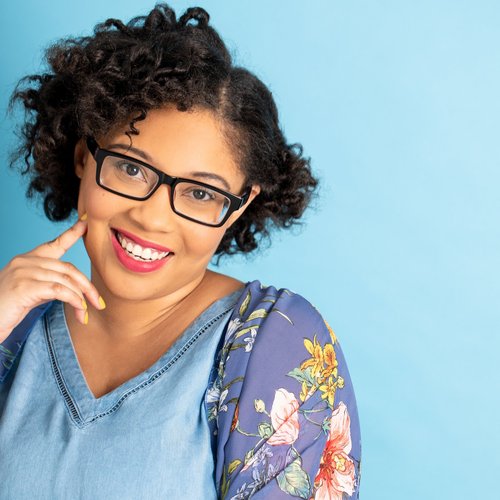 TIA PINSON is a Flint, MI native who wishes to experience and spread light, love and compassion through art, storytelling and community. As a teaching artist with a degree in Music Theatre Performance from Western Michigan University, Tia continues to search for ways to encourage underprivileged youth to find their way creatively. Tia is a company member of Proboscis Theatre, where they were last seen as Circe in House of Circe. Other credits include: The Queens of Infinite Space (Proboscis Theatre Company); Joan and the Fire, The Martyrdom of Peter Ohey (Trap Door Theatre); Corduroy, Fantastic Mr. Fox (Emerald City Theatre); The Uncorker of Ocean Bottles (Filament Theatre).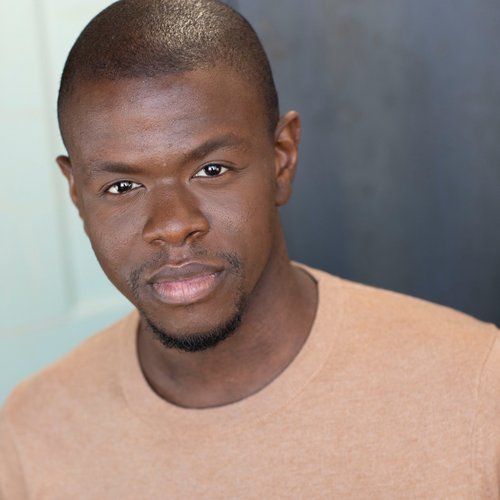 KEITH SURNEY is a Graduate of Columbia College, a veteran, and a member of Kinfolk Film Collective. This is Keith's 13th show with Trap Door; past credits include White Plague, Medea Material, and Princess Ivona. He is grateful and proud for being an ensemble member of one of the predominant companies in Chicago theater history.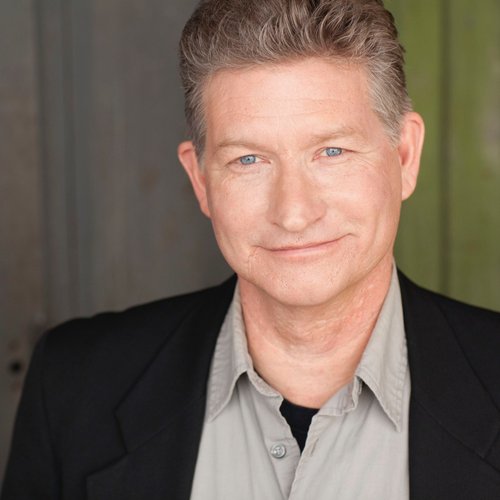 BOB WILSON is a proud, long time member of Trap Door and has been in many Trap productions, including: Princess Ivona, The Martyrdom Of Peter Ohey, Lipstick Lobotomy, Naked, Letter Of Love, The Locketeer, The Resistible Rise Of Arturo Ui, Fantasy Island For Dummies, The Arsonists, Anger/Fly, A Couple Of Poor Polish Speaking Romanians (Poland-Romania tour), No Darkness Round My Stone, and Old Clown Wanted (New York and Romania). Other Chicago credits: Waiting For Godot and The Beauty Queen Of Leenane at Red Twist and Lives Of The Monster Dogs and The Armageddon Radio Hour at the late WNEP. And Soiree Dada! Thanks for coming.
---
Team
ANNA KLOS has worked with Trap Door for the last five seasons, and during that time they have explored a myriad of projects, including: Assistant Directing The Ugly One, organizing events for Trap Door's 25th year anniversary, acting under Nicole's direction in Old Woman Broods, and stage managing Monsieur D'Eon is a Woman, The White Plague, Lipstick Lobotomy, Queen C, Decomposed Theater, The Martyrdom of Peter Ohey [Chicago run and New York tour], and Joan and the Fire. Anna is grateful for clowns, their Trap family, and their partner, Suz.
MERJE VESKI lives in Chicago and is working as a designer and decorator for film, television, and theater. With Trap Door, she designed the set for Quills, People Annihilation, and Eva Peron. Other theater credits include A Dickens Carol (Oak Park Festival Theatre), My way Residential, The Wier, In a Little World of Our Own, A Moon For The Misbegotten (Equity Jeff Nom.), and White Road (Equity Jeff Nom.) (Irish Theatre of Chicago). Merje also designed for Catherine Sullivan's media and video performances, Tis A Pity She's a Fluxus Whore, Ice Floes of Franz Joseph Land (Whitney Museum), and The Chittendens (TATE Modern, UK). Her latest television credits include Station Eleven as art director and The Bear as production designer.
RICHARD NORWOOD has designed the lights for Trap Door shows for the past 28 years. He also is the production manager for the theatre at the Museum of Contemporary Art.
DANNY ROCKETT has sound designed and composed for numerous productions at Trap Door Theatre, most recently Joan and the Fire. He won the Jeff Award for Original Composition for How to Explain the History of Communism to Mental Patients. Currently, he writes, sings and plays guitar with Bleacher Bum Band, a Chicago Cubs inspired rock group.
RACHEL SYPNIEWSKI is Trap Door's resident costume designer. She has been designing shows at Trap Door since The Balcony in 2013. Other companies she has worked with include Goodman, Music Theater Works, Compass, Oak Park Festival Theater, Broken Nose, Black Button Eyes, Jackalope, The New Colony, Emerald City, Lifeline, Haven, Griffin, CityLit, Chopin, Promethean, Strawdog, Vitalist, Gilbert and Sullivan Opera, the Factory, Red Tape, and Redtwist. She also designed at Wheaton College, Governors State University, North Central College, St. Patrick's High School, Indiana University Northwest, and the Chicago Academy for the Arts. She is a seven-time Non-equity Jeff nominee, having been awarded one for La Bete at Trap Door.
SYD GENCO is thrilled to be back designing with Trap Door after a wonderful experience with Princess Ivona! She is both a make-up artist/designer, and actor. Syd is an ensemble member with Hell in a Handbag Productions, as well as their Company Manager and resident makeup designer. She's designed the last 10 seasons of shows with Handbag, including The Drag Seed, The Golden Girls: The Lost Episodes, and more! She's also designed around town, recently Sweeney Todd with Kokandy Productions, Dracula at Glass Apple Theatre, and more! Syd is a graduate of the Chicago College of Performing Arts with a BFA in Musical Theater, and of Make Up First School Chicago's certification program.
MILAN PRIBISIC is Trap Door Theatre's Resident Dramaturg. David Bowie changed his life in 1977 (Heroes; The Man Who Fell to Earth).
EMILY TOWNLEY is a writer/dramaturg/rising creative originally hailing from Ashburn, Virginia. This is her first show with Trapdoor and is grateful to be working on a production where she can incorporate her Polish identity into her work.
---
About The 2023 Rehearsal for Truth Theater Festival
The 2023 Rehearsal for Truth Theater Festival: Anew is organized by the Vaclav Havel Library Foundation and the Bohemian Benevolent and Literary Association in partnership with the Polish Cultural Institute New York, GOH Productions, Trap Door Theatre, Centre of Jewish Culture ŠTETL, Jan Mocek, Martin E. Segal Theatre Center, Palissimo Company, and Romanian Cultural Institute.
The program is made possible by the New York State Council on the Arts with the support of the Office of the Governor and the New York State Legislature. The festival is supported, in part, by public funds from the New York City Department of Cultural Affairs in partnership with the City Council, Arts and Theatre Institute in Prague, and Ministry of Culture of the Czech Republic.
Scheduled
Events >Literature >Performing Arts