9.11.2023
Events, Literature
Book Launch Oxford – White Nights: Urszula Honek in conversation with Kate Webster
Part of a series of events in which author Urszula Honek will speak to promote the English translation of her book White Nights by Kate Webster.
9th November, 17:30-19:00, Seminar Room 10, St Anne's College, Oxford,
The event is part of a series of events taking place for two weeks from 9th November onwards, in which Urszula Honek will be touring around the UK to promote the English translation of her book by Kate Webster.
White Nights is a series of interconnected short stories concerning the various tragedies and misfortunes that befall a group of people who all grew up and live(d) in the same village in the Low Beskids region in southern Poland.
Each story centres itself around a different character and how they manage to cope, survive or exist despite (and often in ignorance of) the poverty, disappointment, tragedy, despair, brutality and general sense of futility that surrounds them.
Oxford Comparative Criticism and Transaltion have joined forces with the TORCH Polish Studies Working Group to celebrate Polish literature at the Oxford Comparative Criticism and Translation (OCCT) Research Centre with the launch of Kate Webster's Polish–English translation of Urszula Honek's White Nights (MTO Press, 2023).
Translator Kate Webster will be in conversation with author Urszula Honek. The conversation will be followed by a bilingual reading of White Nights and a Q&A with the audience.
About White Nights:
Paulina Subocz-Białek describes the book as "a highly artistic study of death encapsulated in moving stories set in the Beskid Mountains region.
This is not another incarnation of the rural literature trend. The setting seems to be a symbol of a larger (ultimately, cosmic) universe, signalled by a reality that is limited to a small number of characters.
Although the seemingly independent stories contain many voices and perspectives, and several parallel time spaces, White Nights is a coherent narrative in which the imagined and dreamlike are intertwined with reality, and the present mixes with the past.
Everything seems to be connected, one thing resulting from the other, like a spider's web woven with extraordinary attention to detail. Honek is, after all, a poet.
This work showcases her lyrical flair. She uses devices that seem to be transferred directly from poetry to prose. There is a tension meticulously built by the understated punch lines, creating open compositions that generate numerous questions.
Rich, colourful use of metaphors and suggestive descriptions abound. There is even a specific rhythm of images that develops throughout the story as if its individual elements were part of a score.
White Nights is an extraordinary story about death, which is an inseparable part of life. There is not just one kind of death. It has various facets and different meanings.
Honek reveals the bright side of something that is usually only known and seen through darkness.
Her perspective makes you want to search out the individual, differing elements of the same stories, memories and experiences. It turns out that in fact, each case of death is not exactly what it first seems.
Some characters associate it with happiness, others feel fear, others long for it and miss it, and the author finds a sensitive place in the story for all of these shades."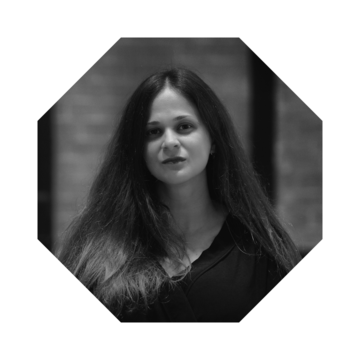 Urszula Honek, born in Racławice, Poland, is the author of three poetry books and a short story collection.
In 2013, she won the Grand Prix in the 9th Rainer Maria Rilke Poetry Competition. Her debut brought her to the final of the K.I. Gałczyński Orfeusz Poetry Award and it was also shortlisted for the "Złoty Środek Poezji" National Literary Competition.
Urszula's second poetry book, Pod wezwaniem, received the Kraków Book of the Month award and another nomination for the Orfeusz Award.
For her third book, Zimowanie, she received the Stanisław Barańczak Award-Scholarship (part of the Poznań Literary Award), her third Orfeusz Award nomination and a Gdynia Literary Award nomination.
She has held scholarships from the Maria Anna Siemieńska Grazella Foundation (2016), as well as from the Ministry of Culture and National Heritage (2017).
Urszula also received the Kraków UNESCO City of Literature Prize, in 2020, and the Adam Włodek Prize, in 2021. She made her prose debut in 2022 with a collection of short stories, Białe noce, which was nominated for both Polityka's Passport Award and the Grand Continent Prize. She was nominated for the Witold Gombrowicz Literary Prize and the Conrad Award, in 2023. Visit her Instagram.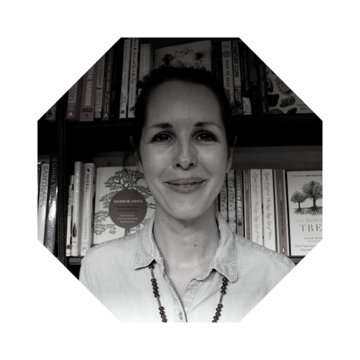 Kate Webster is a professional freelance translator with extensive linguistic training and seven years' professional experience in the academic research and education sector.
Kate translates from Polish into English, specialising in literature, the arts and academia. She has worked on an increasingly varied range of projects, from proofreading academic articles on the topography of the Tatra mountains to translating children's books, and even subtitling a Polish crime series for British TV.
Her first book-length translation was a translation from the Polish of Mapa by Barbara Sadurska, published by Terra Librorum in 2022. Her translation was shortlisted for the Oxford-Weidenfeld Translation Prize in 2023. White Nights, originally written in Polish by Urszula Honek as Białe noce, is her second book-length translation.
More details:
White Nights: Urszula Honek in conversation with Kate Webster | Oxford Comparative Criticism and Translation
Scheduled
Events
Literature
---
Choreographer Kasia Witek explores the wide range of emotions evoked by the climate crisis
30
11.2023
06
01.2024
Events, Music, Theatre, Visual arts
The film attempts to answer one of the most important questions in everyone's life: what is 'home'?
07
12.2023
Events, Film
Applications open for aspiring pianists aged 11-19
27
11.2023
31
12.2023
Events, Music, News